Delights of a Minnesotan Gigabit Switch (part 1, background)
21 Oct 2020

- 2 minute read
My old Asus wireless router was done. Dropped connections, Drawfee constantly interrupted, the black box physically hot all the time. Hardware fault? Crypto miner? Unauthorized host of copyrighted videos and malware? Who could say? I felt the pain, but an excitement was also brewing: A chance to Do It Right, read, obsess, crawl on my belly like a reptile (under the house with Ethernet cable). Yes. r/HomeNetworking shot up the ranking on my new tab screen. (I poked my head briefly into r/homelab before deciding that honestly I do have limits). After a discernment process, I bought a lightly used UniFi ensemble, and the calm blue glow cheered my heart.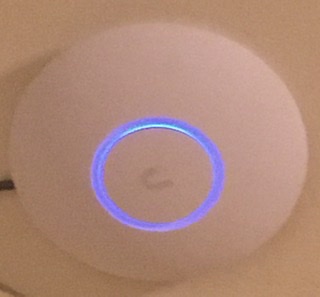 I made what I felt were elegant loopies going up to my patch panel.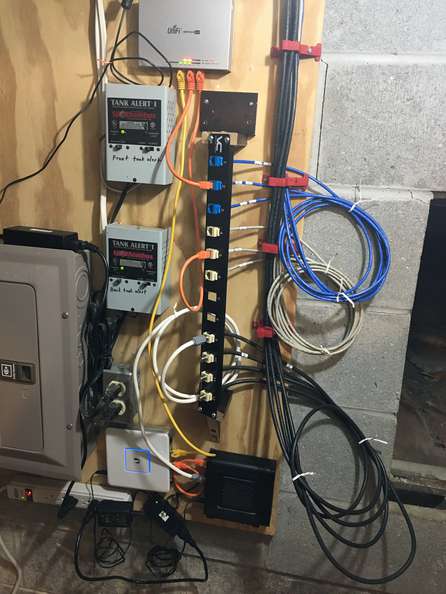 But what is someone who buys the fanciest system and then… stops? The boring kind of nerd. They have no ambition, only purchasing power from a good job in IT related fields. I thirsted for something more. Something rack-mounted, yeah, and old. Something inscrutable. But something supplying power over Ethernet, because a separate PoE injector is inelegant. And not 100 megabit, hey, even our Comcast is faster than that.
Many fresh faces stared at me from eBay. But too fresh.

BVTech, gadish!

Netgear, at least it's metal

TRENDnet, entertaining that the status LEDs' arrangement has no relationship at all to the row of ports
The Cisco Catalyst and HP ProCurve stirred me a little more.


Gigabit is cheap, actually, in the used market, and so is PoE. But the combination is both expensive and bulky. I realized that almost all of the charming ones were a few inches too deep for the tiny network rack I'd bought from a German roboticist in a police station parking lot outside Indianapolis.
Frustrated and increasingly frantic, I returned to the very, very end of my eBay watch list, to a box that had caught my eye a week earlier. Waters Network Systems, you say? Who the heck is that?

A website ©2011, featuring case studies of jelly bean iMacs!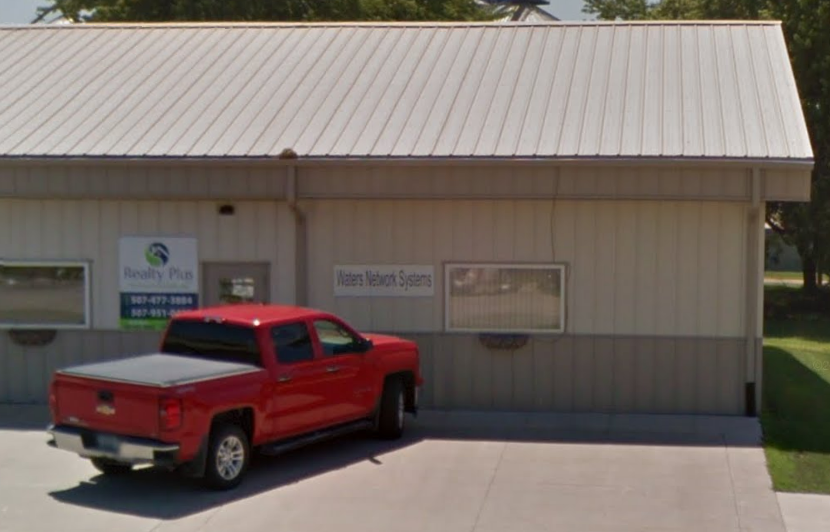 A sheet metal office in a Minnesota town literally called Hayfield!

A blue metal case with noisy fans, for $50 OBO. Pulled from a school in Boca Ratón but currently living in Brooklyn. Yes. This is the level of mystery I want in my life. Gigabit, PoE, AND it fit the rack with whole inches to spare. I bought it for $45 plus shipping, and it arrived strong and blue, four days later.
The fans had the shottest bearings I ever did hear.
And the management interface was still password protected. The Reset button wasn't that kind of reset button. Por favor, get excited to hear how I beat down these obstacles! You can now read part two, in which I fix the fans and don't quite own the switch, and part three in which I break in!