resc with more resc Thomas Grenfell Smith
Wait, is that William Carlos Williams?
JSON Web Token (JWT) Authorization for Python's Requests
JSON Web Tokens are "a compact URL-safe means of representing claims to be transferred between two parties." The "claims" are assertions about what's going on, and they're cryptographically signed, either with a shared secret between client and server or using public key cryptography.
One place they're being ...
more…
Matlab xUnit DocTest transfers ownership
At a previous job, I worked a lot with Matlab. This was in 2010, before Matlab had any testing tools included, and the best testing tool was Steve Eddins' Matlab xUnit package.
I loved (and love) the Python doctest module: it's both a clever hack and a very useful ...
more…
A story from my sister
My sister, Miranda Hassett, visited Jerusalem in 1995.
I was bright, curious, and ambitious. I thought I was ready. I thought it was the kind of thing a student like me, a person like me, should do.
Just a few weeks in, her visit turned a very sharp corner.
more…
Vegetables, Wow
THESE ARE CUCUMBERS.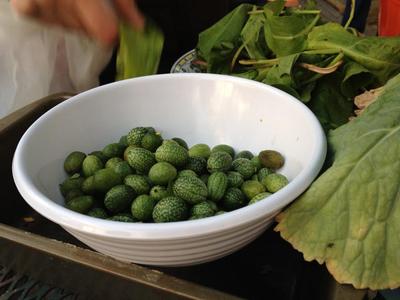 more…
Sports Metaphors: Curling Edition
Be Thou our Skip throughout life's game,
An' syne we're sure to win,
Tho' slow the shot and wide the aim,
We'll [sweep] each ither in.
from "Curler's Grace"
more…
Sports Metaphors: Shooting Edition
[The gazelle's legs] are like rifles from which leaps are fired.
-- Rainer Maria Rilke
more…